Center for Civic Media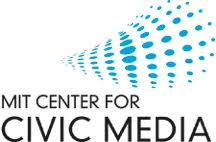 The Center for Civic Media believes that technology can make positive impacts on civic participation and connect users for good ends, and aims to conduct research that helps to understand and further those goals. Conversely, technologies can amplify biases, spread disinformation, and foster unpleasant or even hateful interactions on the internet. By conducting research on media ecosystems with tools like Media Cloud, which aggregates vast quantities of news media to apply language processing and analyzes the resulting data, and by auditing current technological systems for bias and social good, we work to better understand technologies impact on Civic life, for better and worse.
Collections in this community
Recent Submissions
(

The International Journal of Communication

,

2019

)

Media coverage of deaths of unarmed people of color at the hands of police sharply increased after the high-profile death of Michael Brown. We analyze a novel set of media data to understand reasons for this rise and to ...

(

ACM CSCW '19: Conference Companion Publication of the 2019 on Computer Supported Cooperative Work and Social Computing

,

2019

)

In recent years, there has been an unprecedented growth in content that is shared and presented on social media platforms. Along with this growth, however, there is an increasing concern over the lack of control social ...

(

Digital Humanities Quarterly

,

2018

)

Data visualization has rapidly become a standard approach to interrogating and understanding the world around us in domains that extend beyond the technical and scientific to arts, communications and services. In business ...