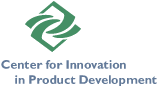 Our Platform Architecture initiative (PA) has helped companies to determine optimal product families, and choose the best subsystems to be shared by products within the family.
If a company produces only a few simple products, it can successfully develop each independently of the others. But as a company increases the number and complexity of its products, it maximizes effectiveness by evolving from a product-by-product approach to a system approach.
The result is a family of products based on common technologies and subsystems.