Center for Brains, Minds & Machines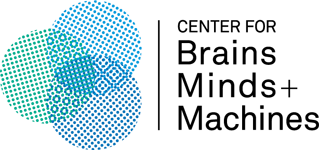 The Center for Brains, Minds and Machines (CBMM) is a National Science Foundation funded Science and Technology Center on the interdisciplinary study of intelligence. This effort is a multi-institutional collaboration headquartered at the McGovern Institute for Brain Research at MIT, with Harvard University as a managing partner. Visit the CBMM website for more information.
Sub-communities within this community
Recent Submissions
The development of natural science especially physics allows us to understand to a large extent the material world. However, the world also contains a large amount of concepts that are non-material and abstract, which are ...

(

Center for Brains, Minds and Machines (CBMM)

,

2019-12-04

)

In solving a system of n linear equations in d variables Ax=b, the condition number of the (n,d) matrix A measures how much errors in the data b affect the solution x. Bounds of this type are important in many inverse ...

To understand whether and how a certain population of neurons represent behavioral-relevant vari- ables, building a neural ensemble decoder has been used to extract information from the recorded activity. Among different ...